I can't see my Facebook Page to connect to
To connect a Facebook page to the app - you must be an admin for the page.
If you are having issues - please confirm this by checking out the following.
Please see the Page roles menu item from your settings page for the Facebook page you are trying to connect.
Here we can see the user is an admin for the page.
---
Another fix is to make sure that the app has access to the Facebook page that you want to connect to.
Here's how to do it:

- Go to www.facebook.com and login
1. Go to settings by clicking the arrow down menu located at the top right corner of the page as seen on the screenshot below.
2. Select Settings
3. Select Business Integrations
4. Select View and edit for the Booster Apps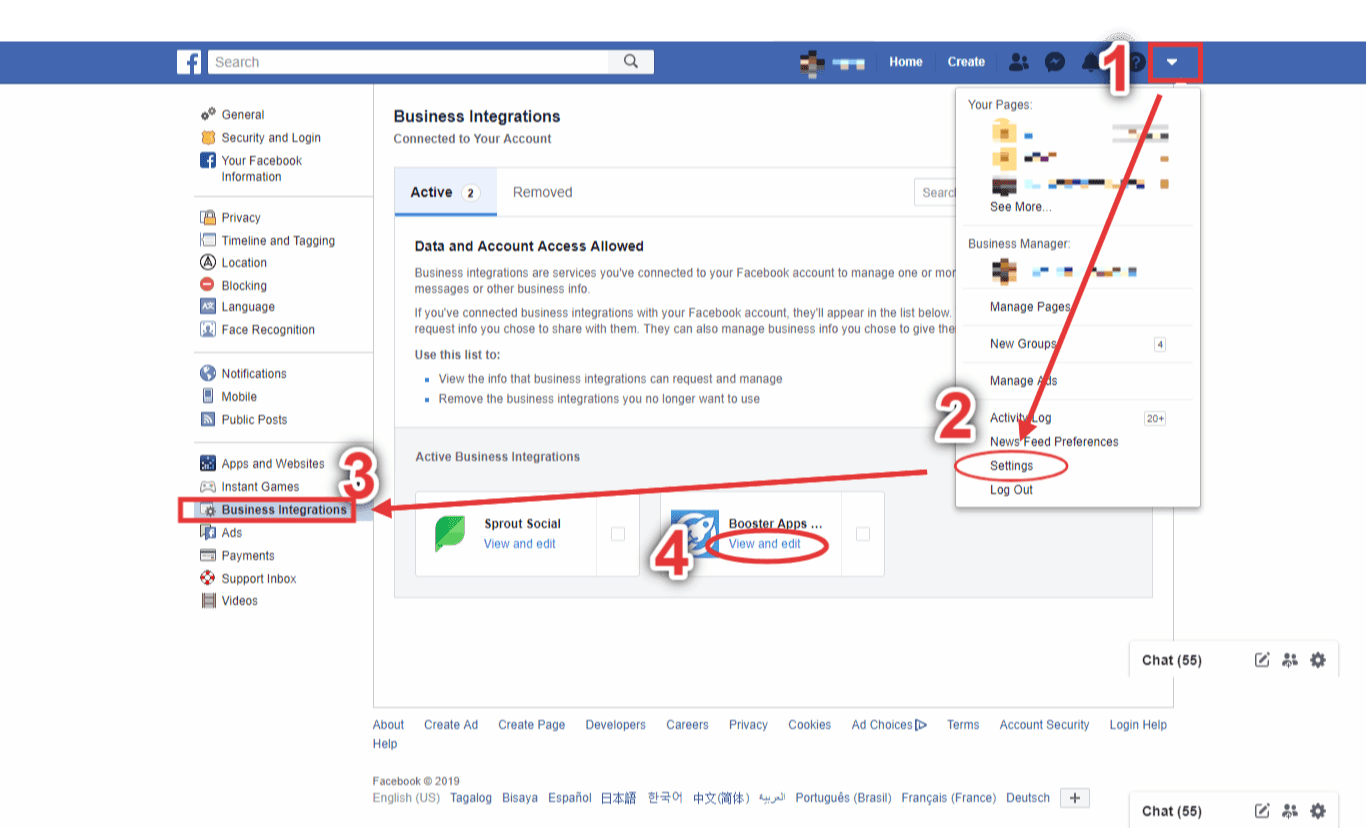 5. Put a check by ticking the boxes for the pages where you want the app to work.
Please note that there are 3 sections here, scroll down for more. If you can't find the page, look for the see all pages link to expand and list all pages you manage. Once done, click the Save button.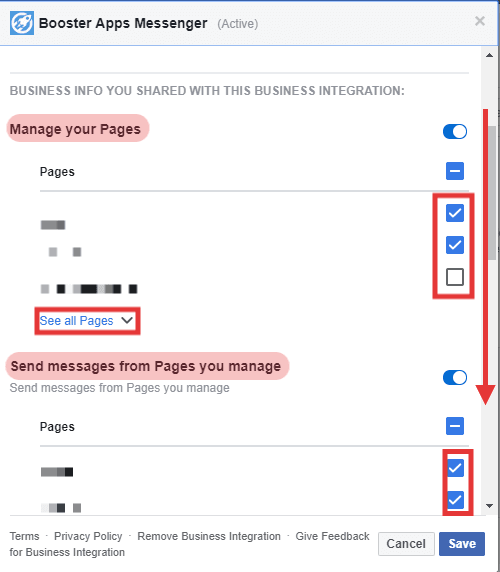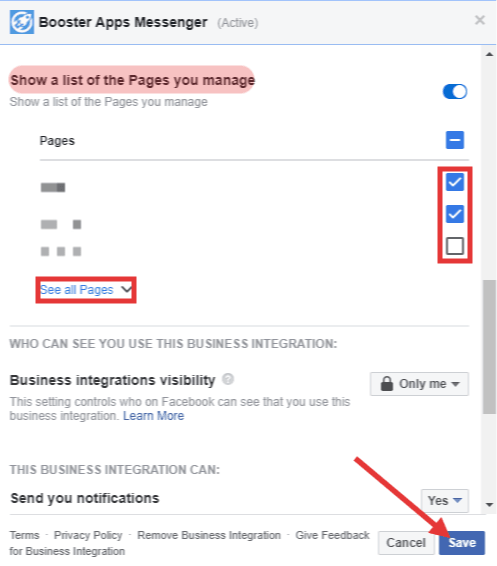 Lastly, disconnect your Facebook account from the app then reconnect it. It should show you the Facebook pages that were checked from previous step.



---
Still having issues?
Please clear your cache for your browser.